We started with a simple idea of building better quality forklifts.
After attending Fanshawe College in technical mechanics until 1979, our founder Jim Adams began his career as a forklift mechanic in Ontario, Canada. He eventually opened Southwest Forklift,  a forklift sales and service shop in Ottawa, ON in 1998, which was sold in 2003. Thereafter he opened J. Adams Industrial in Chatham, ON in 2004 which he still owns and operates today. After more than 40 years in the forklift and industrial equipment industry, he was tired of selling and servicing lift truck machines that were using more and more low-quality parts, cutting corners and using complex electronics that couldn't handle the workloads and unforgiving environments of today's demanding industries.
In 2014, Jim began custom designing forklifts for some of J. Adams Industrial's customers, including General Dynamics Land Systems. By sourcing the best parts from around the world, these customers put the new designs to the test. The feedback was overwhelmingly positive and it became clear that successful business operations across North America could benefit from these forklift designs.
From then on, Titan Forklifts was born. The company has consistently grown since its humble beginning in 2014, with a dedicated team in Chatham, ON and dealerships in different parts of Canada and the U.S. One thing that has not changed is the company and its founders' commitment to building high-quality forklifts that businesses can count on when it matters most. We believe in treating you the way you deserve to be treated and working with you every step of the way.
At Titan, excellence comes standard.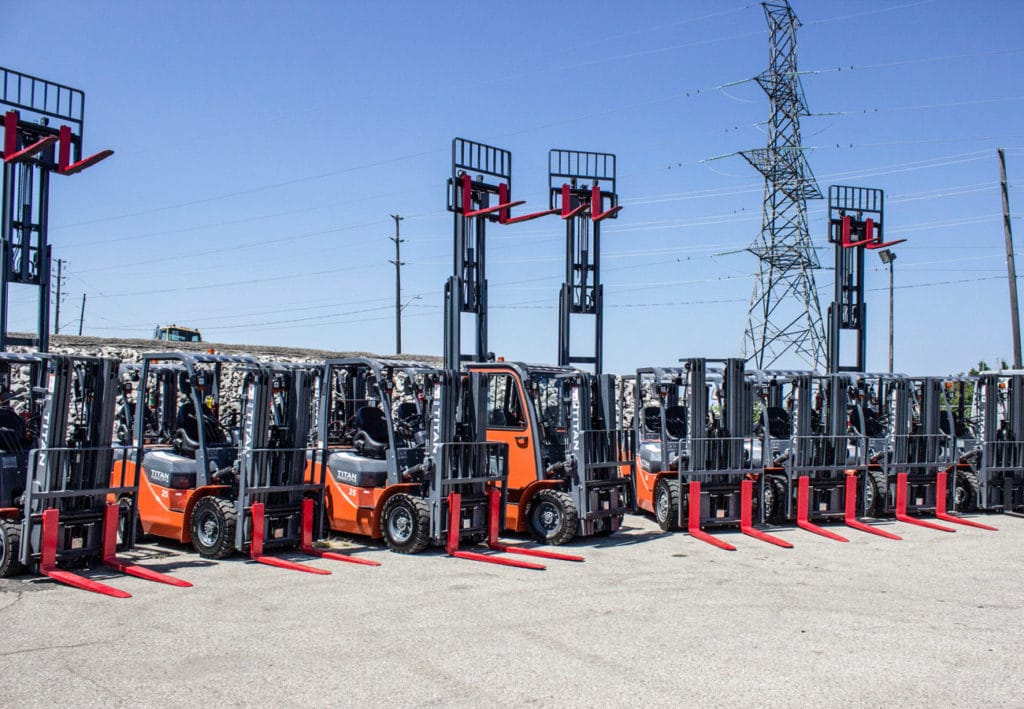 "

Our passion is building quality forklifts, backed by outstanding service, that you can count on when it matters most.

"