WHO WE ARE
Titan Forklifts (2016) Ltd., is an OEM forklift manufacturing company. We custom-design our products and assemble them using parts made in North America, Germany and Japan. Our products are built for quality, reliability, strength and versatility.

We understand that in today's globally competitive marketplace, timely order fulfilment is crucial for success in any warehouse or shipping environment, therefore as part of our competitive advantage, we are able to deliver within 90 days from the date a purchase order is received with deposits.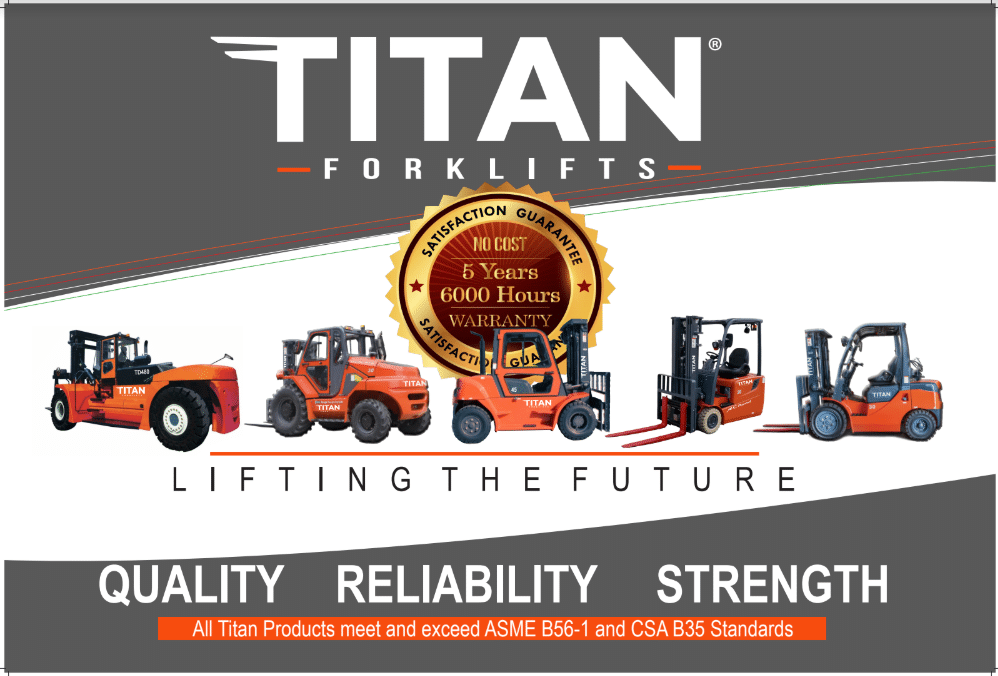 WHAT WE DO
The efforts of our team of experts with industry-experience, spans over 40 years in engineering, forklifts repair and sales, including business management, has led to the emergence of superior quality products, both in design and functions of our forklifts.
Our commitment to continuous improvements and innovations are yielding results through the increase of our brand's footprint in the market, as we continue to convert other brands' dealers to our brand.
"Our passion is building quality forklifts, backed by outstanding warranty that you can count on when it matters most."
To learn more about how you can become a dealer, please contact us.
You can always email us directly or via the form below. We'll reply within 24 hours.
We are available by phone from 9AM to 5PM (ET) Monday through Friday.
Connect with us on social and we'll be sure to get right back to you.
"Our passion is building quality forklifts, backed by outstanding service, that you can count on when it matters most."